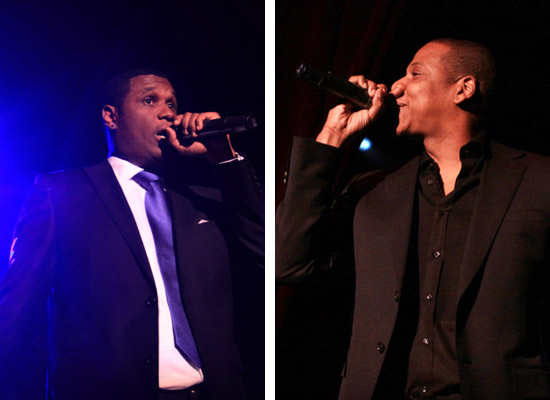 Jay-Z's Roc Nation is on fire! After signing Willow Smith (*I whip my hurrr daily, BTW*) and Rihanna, the camp announced its newest member is Erykah Badu's latest baby daddy the very brilliant lyricist Jay Electronica. Jay-Z announced the other Jay will be throwing his diamond in the sky during an event in New York last night. Well…all was happy 'til the news got to Diddy. Ya see, Diddy had been sniffing around Jay Electronica real hard for some time now, even getting him to record a song ("The Ghost of Christopher Wallace") – as if signing to Bad Boy was still a relevant option after 1997. Apparently, the Didster is all up inside his feelings over this. And you know where to go when you're having a case of the menstruation………………. yep, TWITTER.

After Diddy sent his "case of the sads" tweet, Erykah Badu hit a rimshot on that mofo.
#BAM. And there you have it. Can't you picture her lighting an incense in his honor? Don't be so sensitive, Sean.
Images via Gossip On This
Twitter screen snaps via Rap Radar
Source
Want more Witches' Brew?

Like us

Follow us

Get fed
Comments (21)