Proving you can take the dog outta the dog house, but you can't take the dog house outta the dog… Bo Obama's brother, Cappy, went rogue at the White House.
Bo was celebrating his 1st birthday earlier this month, when Cappy went all Rambo style on a plateful of doggy treats.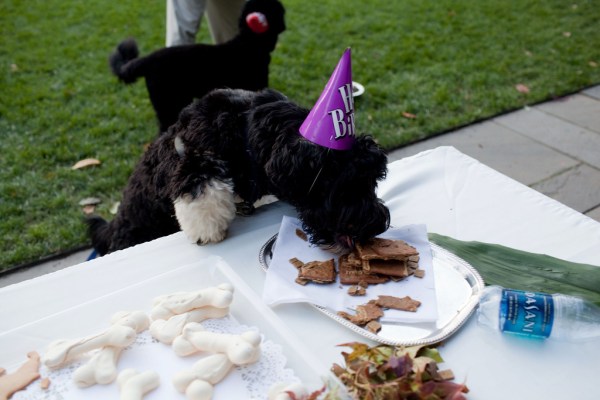 Wait your turn, Cappy. Stop trying to steal Bo's shine!
Source